Eliminate waste to reduce costs
"It's minor details that define perfection. But perfection is all but a minor detail."
– Henry Ford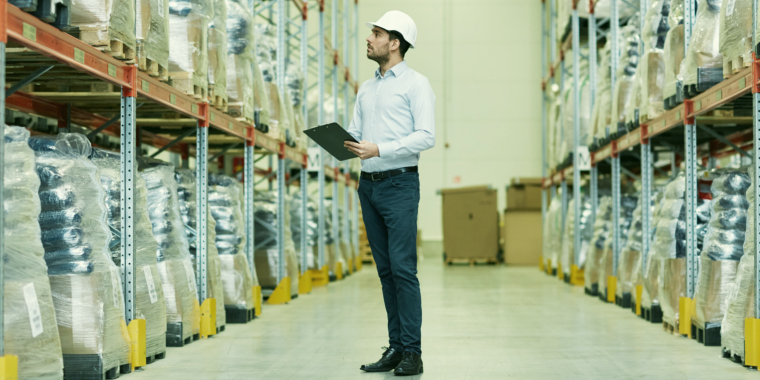 Stocks of semi-finished products in the production area tie material and financial resources without creating value. It also means that areas of a warehouse are unnecessarily occupied and that more transport and handling work is generated, which in turn wastes resources that could be invested to add value. The scarcity of workforce, occupied by these wasteful tasks, causes bottlenecks and waiting times, errors accumulate, and urgent orders are delivered late.
In order to reduce these wastes, MATT & PARTNER consultants have a variety of industrial planning tools at their disposal: optimization of individual processes and value streams, optimized material flows and layout planning, design of efficient logistics centres and support for the selection of the right digital technologies and IT systems (MES, MRP, ERP, etc.).
We develop solutions that are based on international best practices and the latest scientific findings in the planning and organization of production and logistics systems.
The consultants of MATT & PARTNER enjoy international recognition, especially in the area of production and logistics, as experienced experts in the introduction of lean production systems (Lean Production) and of SmartFactory and Industrie 4.0 concepts. Our consulting services range from logistical factory planning and layout optimization to the optimization of individual production, assembly and finishing workplaces, from value stream analysis and optimization to the introduction of state-of-the-art production planning and control systems.
The consulting services provided by MATT & PARTNER include:
• Design and optimization of logistics networks
• Optimization of procurement, production and distribution logistics
• Introduction of virtual enterprise concepts
• CAx systems and order management
• Procurement management
• Transportation and storage management
• Reduction of process cycle times and set-up times
• Material management
• Process Reengineering
In addition, MATT & PARTNER offers a neutral, independent support for the selection of suitable technology and IT suppliers, from the compilation of the specifications, through the monitoring of the tender, to the coordination of the implementation phase.