Towards lean healthcare with method
Lean Hospital – improve the service towards the patient, while saving time and resources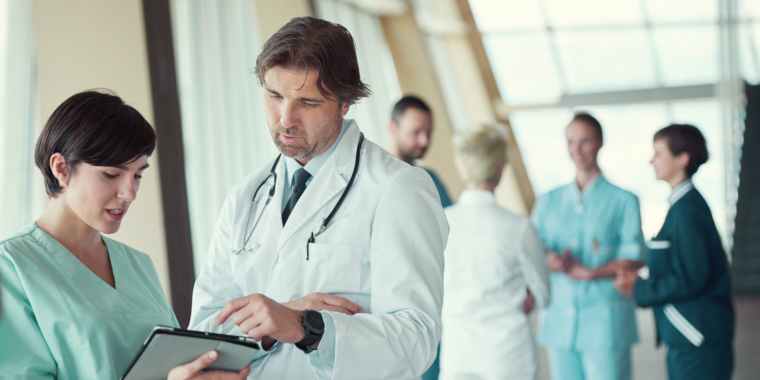 In the face of rising cost and competitive pressure, health care providers are increasingly looking for suitable approaches to increase their organizational performance. The dilemma in the health care sector becomes apparent on closer inspection: On the one hand, the budgetary resources are very limited. On the other hand, the requirements continue to grow, particularly with regard to medical competence (medical special knowledge and medical technology) and the quality of care.
Lean Management offers a way out: "Creating value without waste" is the underlying motto. The concept of Lean Healthcare / Lean Hospital transfers the proven lean management methodology to the specific framework conditions of the health care system. The underlying idea is to exploit every potential for improvement within the process to allocate resources in an optimal way, without compromising the quality of care.
MATT & PARTNER has many years of experience in consulting, training, moderation and coaching / supervision in the realm of "Lean", collected through a variety of projects in a wide range of industries, both in the private as well as in the public sector. Our consulting concept "Lean Hospital / Lean Healthcare" is suitable for the introduction and thematic sensitization on the topic "Lean" and brings within a short time already visible changes in processes and organization.